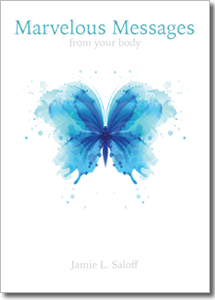 Marvelous Messages™ is a step-by-step method to finding hope, inspiration, and spiritual insight.
"Migraines, sinus, chest congestion?
Female issues? Bad digestion?
Cranky knee, sore shoulder?
Tennis elbow, hurt all over?"
Are you ready to move forward from all this?
As the author of Marvelous Messages, I believe symptoms can mirror a personal, ongoing life issue. I have found that, if we know how to interpret them, these annoying symptoms can often offer intuitive guidance and solutions to resolve them. Now I've turned my how-to book into a live workshop you can attend online.
Next Session: Dates TBA Soon.
Some popular books like the ones from Louise Hay offer a one-size-fits-all list of ailments. They teach that every particular ailment must be related to its matching situation and "cure."
I don't believe that.
Yes, I have read the lists and tried to follow the suggested protocols. Unfortunately, the "one-size-fits-all" lists never worked for me, and I have tried countless methods over the years.
I received my first stitches at age two. Had my first surgery at age eight. My first cancer diagnosis came in my early twenties, and I nearly died in childbirth a year later. These are just a few of the health and life challenges I faced before beseeching God with, "What's the purpose of all this pain? Why am I here if only to suffer? Why can't I get well, stay well, and live a happy and fulfilling life?"
That's when Marvelous Messages first came to be. As an answer to prayer for an easy-to-use, healing process, my life and health began to turn around. Not only did I find greater wellness, but my one time dreams and desires started becoming realities. All I did was start listening to the guidance my body gave to me as discerned through this process. Newly inspired, I set out to teach others how to understand the underlying messages in their ailments so they could live life to their highest and best too.
This is not a one-size-fits-all generic list.
You're an individual. You will uncover personalized messages uniquely tailored to you and your life situation.
This easy-to-follow method will help you decode an ailment's underlying meaning, maneuver through your difficult life challenges, and guide you in taking those first steps toward achieving greater wellness, personal growth, and purposeful living.
Warning!
This process is designed to quickly reveal and release emotional blocks.
If you're not serious about removing the emotionally-charged baggage standing between you and your greatest desires, do not do join this class! (This is not a joke!)
Those who identify and take action based on the messages discerned through this process, find their lives shift rapidly.
If you're ready to take some bold steps and create clarity from discomfort, register for this workshop now.
Based on the Marvelous Messages book, during this class, you will learn how to:
Transform your aches, pains, injuries, and other odd symptoms into an insightful message


Understand the language of your symptoms


Discern the actions you can take to resolve your life challenges


Find the good hidden within your pain

As part of the class, I will pick one student to demonstrate the process in action. If you'd like to be that student, let me know after registration. This person is picked randomly after all students have registered.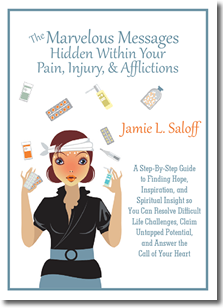 ---
BONUS: The first 5 people who register for this workshop by (TBA), will receive a free print copy of my book "The Marvelous Messages Hidden Within Your Pain, Injury, and Afflictions." This is not an e-book, but a physical copy of the book.
---
*Please note that I am not a doctor. I do not offer treatments or cures or any false hope. I will be training class participants how to utilize their symptoms as an insightful message to utilize for spiritual growth or purely as entertainment.
Session Details:
When: TBA (new dates coming soon)
Time: 12pm Eastern / 9 am Pacific
Duration: Aprox. 2 hours
Where: Online


Class sizes are limited to 5-6 participants so everyone receives the attention they deserve.
What Others Are Saying: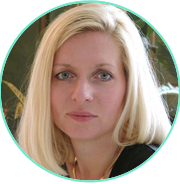 "I always relied on Louise Hay's affirmation book for insight into my ailments, but it often left me wanting. Jamie's process offered so much more as to how what was showing up in my body was happening in my life. After using her method, I could move forward, make decisions, and take needed actions to heal my health, my relationships, and my finances." ~Anita Pizycki, CPA, CA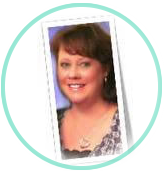 "My session with Jamie felt like a FASCINATING journey through my body and my issues with chronic pain. She provided me with great insight as to how to move forward in the healing process, and how to "lighten my load." I seriously had one "Ah-ha" moment after another! After our session ended, I sat quietly contemplating what had been revealed to me through Jamie, and I felt totally empowered to take action in finding the balance needed to heal certain areas of my life. I highly recommend working with Jamie!" ~ Joy Phillips, JoyPhillips.com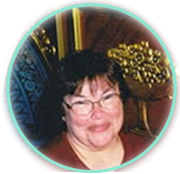 "I am grateful to Jamie for her intuitive listening skills and her ability to help me to understand how my body is telling where to focus attention in my life's journey. Her guidance as a medium brought phenomenal comfort to me. I applaud Jamie's skills and appreciate the knowledge, compassion, and excitement she brings to each session. She is a helper, a healer, and a conduit of messages." ~ Carolyn Hilsdon Gilles