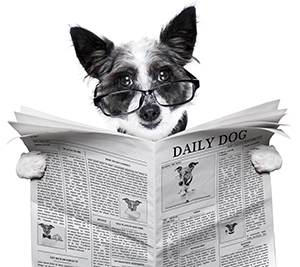 Past issues of my newsletters contain links to things I have loved or explored. If you are looking for a link you lost or are just curious as to what intrigues me, here they are for your entertainment!
---
November 8, 2022 / No Way Out
1. I always like to find a good inspiring song for the day. This is what I was listening to while writing this (on repeat, which drives hubby crazy). . . Mike Oldfield "To Be Free."
2. I had never heard the term "Pyroluria" (a type of anxiety) until reading a recent article by Trudy Scott. In the article, she offers a long questionnaire of symptoms, many of which surprised me. Perhaps more interesting to me, was the use of Evening Primrose Oil—something I'd never used before. It offers some study-tested benefits as you can see in this article. I've added it to my regime and have found it useful. Make sure it is safe for you to use before trying it as there can be side effects, particularly for pregnant women, people with bleeding disorders, or seizures.
3. I can't help it. . . I became hooked on the Curse of Oak Island and am impatiently awaiting the release of season 10. I'm pretty sure part of my fandom is based on Rick Lagina's intent and deeply caring personality. He continually reiterates that he wants to learn the "who, what, where, when, how" of the Oak Island mysteries. That mates up perfectly with my interest in my own past. How neat it would be to step back in time to see firsthand the answers to my many historical questions. On Oak Island, they are trying to use the clues they find to answer those kinds of questions. Each year the island's history becomes richer and more interesting. Are you a fan?
---
October 8, 2022 / Invisible Healers
1. Well, there is this. . . a story posted by Collectibles Insurance about myself and my husband's 44+ years collection of Arts and Crafts, Mid-Century Modern, and other 20th Century Antiques. We intend to send some items to auction this December with Rachel Davis Fine Arts in Cleveland, Ohio. If you want a glimpse of our collection, check out the photos at the link above.
2. I fell in love with these inspirational art magnets created by Croatian, Stanka Vukelić (Lady Art Talk). She has a shop on Etsy. I may have splurged on one or two (or three or four).
3. I am so in love and freakin' excited to finally get a book I backed on Kickstarter last year. (I had backed a previous, and just as beautiful, project with the same person the year before). Bernadette King's "Spirit, Totem, & Power Animals" guidebook is 700 pages long. It's a HUGE volume (9" x 11"). Backers are receiving their books now, but the book and previously released card decks will be available on Amazon soon. Plagued by pandemic slowdowns and conflicts (including Hurricane Ian), I know she must be happy to finally have these shipped and in the happy hands of her backers. Do you like to back Kickstarter projects?
---
September 8, 2022 / When a Tree Falls
1. We traveled over the holiday weekend and the best part was arriving home. As dinner loomed, I didn't know what to make and was also left with too many bananas. I settled on this delicious pancake recipe with my diced-up bananas thrown in. I made some hashbrowns and the meal was almost as good as being at iHop.
2. My husband's Uncle Donald R. Freer celebrated his 100th birthday on September 6. He was a WWII B-17 pilot. His plane was shot down and he became a POW. Eventually released and sent home, he also spent time working for NASA in his younger years.
3. After reading about the Pomodoro Technique — a way to be more productive based on smaller units of time — I bought myself a cube timer to try it out. The jury is still out on the technique, but I really like the timer, which comes in a variety of timing configurations.
---
August 8, 2022 / 9, 8, 7 Little Miracles
1. I have a new infatuation. Rokr Puzzles. When we vacationed in April, I brought along a mystery puzzle. I became spellbound, relaxed, and distanced from life back home. (Just what time away is supposed to do.) Halfway through the trip, I finished the first puzzle and started a second. I'm actually still building that one as it's filled with teeny, tiny fairies that are very intricate and sometimes hard to see. (The image is a reproduction of Fairyland, Bernard Sleigh's art print.) I've been forced to photo the box image so I can enlarge it. Otherwise, I'd never find the conjoining pieces. I've left it at our hideaway since it's quite large and I have no place at home to lay it out. Meanwhile, I came across the Rokr ones. Intrigued by the mechanics, and being useable after the fact—not to mention less space to build one—I've purchased my first, a small box for hiding trinkets and have several more in my wishlist cart.
2. I just picked up this gorgeously illustrated Hummingbird Oracle deck designed by Ellen Valladares. The artwork is by Vasmeen Westwood. The rich, dark-green box beckons the user to open it, wherein are found forty-four different hummingbird images and messages along with a small, full-color book. The messages are lovely, like "Stay alert for the signs, synchronicities, and messages guiding your flight path." Interestingly, this deck (and another I recently purchased) have no card numbers. (I kind of like having numbers as they can add flavor to a meaning.) Instead, the cards are listed alphabetically by their messages. The cards' deep blues, magentas, and greens are beautifully printed, and you'll have fun with mystical hummingbirds (some that wear comical hats).
3. Someone shared this video on my feed. The dog's sheer determination and joy really made me laugh. I have re-watched it so many times, it's ridiculous. Is it possible to get too much joy?
4. Pam Thibodeau, the 'Inspirational author with an edge,' featured yours truly and my Marvelous Messages from Your Faith book on her blog last week. If you have time, check it out!
---
July 8, 2022 / Are We There Yet?
1. I recently discovered the yoga videos by Lucas Rockwell. I immediately loved how he explained things and made stretching sound so easy. One of the videos you might find helpful is this one on calming anxiety. I recently purchased some stretching videos. (um, ouch! I think it will take some time for me to "get there"). In the meantime, peace out with his vagus nerve stimulation video found on YouTube.
2. I recently saw a photo of these Peanut Better Cheesecake Truffles. I don't know if you are as easily entranced by pretty food as I am, but these look like something I have to try.
3. I can't decide if my new favorite song is Flower Shops, Soul, or Sand in My Boots. (Okay, I just got a Silverado, so that's why I like the last one.) Although I didn't see the movie, I am a Lady Gaga fan. (What!? You didn't think I was all country, did ya?) Which one do you like best?
---
June 8, 2022 / Here the Whispers?
1. THIS IS US has ended. Are you a fan? The quality of the writing was sooooo good. I even found a time-worn photo of me, hubby, and my sons at a pool and wrote on it, "This Is Us." (I may be the only one in the family who gets it.) My husband never watched the show. I would record it and watch it later—sometimes weeks later. I'm sure hubby thought I was crazy when Jack died and he came home to find me upset. "You don't understand," I said, "Jack died today!" (He didn't know Jack was a tv character.) My mother-in-law and I would text about our favorite parts of each episode. We both had our favorite characters. We will miss that. Although there were many, here is one of my favorite moments, what was yours?
2. I've recently revived my Pinterest boards. They had clearly been left to rot. Now dusted off, I hope to pin again. Do you have a Pinterest account? I've always looked at it as a kind of extra wall I could decorate with beautiful things. What kinds of things do you look at on Pinterest? Let me know if you follow me and I will follow back.
3. Everyone should have important health directive documents and a Will, no matter their age, no matter their current health status. Although especially true in our pandemic age, it has always been a good idea. I have personally known way too many young and/or healthy people who died suddenly. Suze Orman has a very simple means to do this on her website. I discovered that, if you sign up for her emails, about a week later, they offer the full kit for $99 (a $100 off as of this writing). I haven't been asked to promote this and don't get anything for doing so. I'm telling you this because, wherever you get them, you should be sure to protect yourself and your loved ones by having the necessary documents.
---
May 8, 2022 / Screaming Monkeys
1. I've had fun making baseball cards using family photos and facts about my ancestors. (Spoiler alert: My next book will be Marvelous Messages from Your Ancestry.) I found the template for them on Etsy by designer Prudence Dwyer. She also offers several free genealogy templates on her website. I gave some of my ancestry baseball cards to my sons for Christmas. I thought it would be a fun way for them to learn about their ancestors. It takes time to gather all the necessary dates and perfect photos, but it definitely was worth the time spent.
2. Since early in the pandemic, we have had boxed meals delivered. We started out with Dinnerly, moved to Martha Stewart's Marley Spoon, (both are owned by the same company), eventually settling in with Hello Fresh. While Hello Fresh is potentially double the cost of the other two, the reliability, fewer errors, and quality of food made it worth it for us. We love not having to think up something new for dinner every night and always can choose from a variety of dishes. Since I am a very picky eater, I like that we are creating meals from scratch and can choose to leave off a topping or spice (or add more, in my husband's case). If you want to make dinnertime more convenient, I highly recommend some type of meal delivery.
3. I've been listening to Mike Oldfield music since the days of Tubular Bells. (If you're of a certain age, you'll remember that music was featured in a movie.) I'd recently pulled up my Oldfield playlist as I needed some deep contemplation time. His music opens the doors to that for me. Exploring his music online, I learned he came out with a new album, Ommadawn, in 2019. (I never seem to have enough music!)
---
April 8, 2022 / Angel Interventions
1. While on my adventures with the FJ, my friend and I found a hidden-away coffee shop, book, and gift store. They had some wonderful surprises. I could not resist the Clairoyants' Convention Mystery Puzzle. You must solve the mystery to put the puzzle together. I'm not surprised to learn it is offered by Chronicle Books, who has offered some of the most interesting items over the years. (Tip, if you get one, don't open the green envelope and spoil the solution!)
2. I've been hanging out for a while now on Family Search. It's a free genealogy site where I've built my family tree and dug up all kinds of interesting details about long-gone family members. Perhaps more interesting has been my research at Newspapers.com. Digging into family names, I learned all sorts of family stories I'd never been told including ones about a deserting grandfather, an unknown half-uncle, and a mysterious death associated with missing funds at a bank.
3. I saw a photo of these apple pie cookies and keep going back to watch again and again. I want to make them. . . but it does look like a bit of work. What do you think? Should I take the time to bake them?
4. The song that played during my harrowing ride was Heaven's Window, by Peter Kater, found on a compilation album called Angels of Hope.
---
March 8, 2022 / Etching Out "Me" Time
1. The 2022 Winter Olympics were filled with many dramatic ups and downs. I found myself inspired as much by the amazing, gold-medal victories as some of the heart-breaking, didn't-win-a-medal pursuits. One I will remember for quite some time is Mikaela Shiffrin's Twitter reply to her critics after failing to finish in three different events. You can read her inspiring "Get up, again. Again. Again. Again. Again. Again. Again." rant here. Particularly inspiring if you have recently had your own experience with failure.
2. Whatever happened to real customer appreciation? The situation in Ukraine as of this writing is still uncertain. And although I can't share the content here (because I'm not a customer), I just saw an email from a certain book cover designer company that takes that appreciation to a whole new level. While under threat for what could be a life-threatening situation to their home, their lives, and their country, they took time to email their customers letting them know they are continuing to work as best possible and will do all in their power to complete their clients' book covers. (I would be running for the hills!) I don't think that's what's implied when people talk about "putting the customer first," but I have a lot of respect for them taking time to write under the circumstances.
3. Am I the only one obsessed with the Mandalorian opening music theme? Maybe it's the very large bass recorder composer Ludwig Göransson uses to intro the tune. Maybe it's the pace and timbre of the drums. (Of course, it's all of that combined.) Whatever the real reason, it's one of the songs in my playlist that often gets looped. According to my iTunes account, I've played the song 118 times in the last ten days—most of those loud with noise-canceling headphones.
---
If you would like to get on my newsletter list to get future issues sent directly to your email, click here.